Solar Park Maintenance and Servicing
We currently look after the maintenance and performance of over 100 solar parks. We cover Cornwall, Devon, Sommerset, Witshire and South Wales.  We work with a number of large EPC companies and investors offering long term maintenace programmes to safe guard their investments. Our enineers are all HV authorised engineers.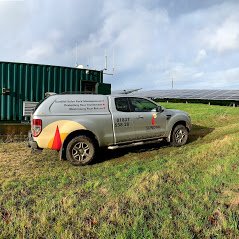 Our advanced test equipment allows us to highlight any issues that may reduce generation in the future using thermographic imagery and real time string measurement.
We offer emergency call out service as well as on going maintenace, servicing and generall upkeep including vegetation cutting. We can take over monitoring the site so we can respond as soon as we get an error.