Commercial Solar PV Systems
Commercial properties are ideally suited for large scale PV, in most cases the main draw on power comes in the daytime when your system will be generating. With the addition of a battery storage system you could really reduce the running costs for your business.
With a renewable energy system installed you will also make a saving on you Climate Change Levey (CCL)
Each system is designed individually for your project and we always give you a comprehensive quotation after conducting a site survey.
When we put in a price everything is included, there will be no hidden extras like scaffolding, it is all in the price and listed so you know what you are paying for.
We only install quality products from companies we have a good relationship with.
The installation process is quick and easy and in most cases will cause no disturbance or disruption, you can simply go about your business while our professional in-house team of installers go about their work.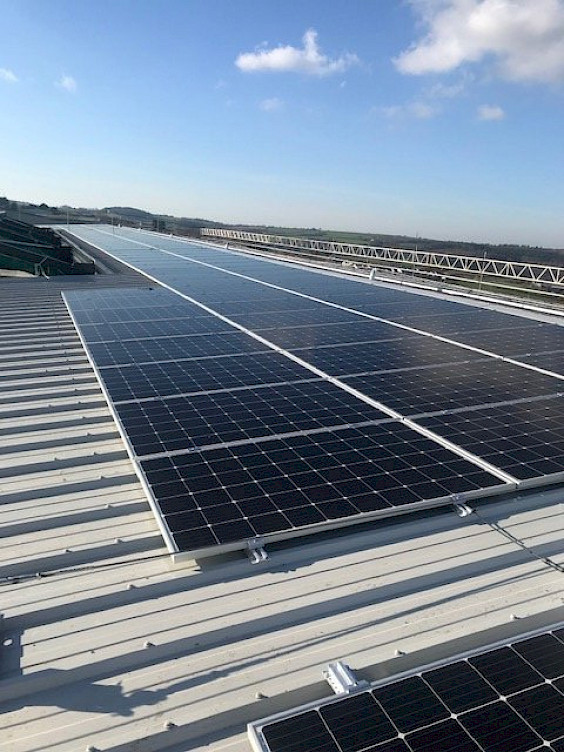 175 Kw PV System installed using K2 Mini Rail which is very quick to install, reducing time spent on the roof and reducing the instalation cost to the client. We will also be installing a commercial Tesvolt battery storage system as this building will have zero export.