Overview
Having spent many years as an Electrical Installer our Managing Director, Derrick McCormick got the Renewable Energy bug when he was tasked with the monumental task of implementing Energy Saving measures in a very large 5* Hotel in London.
Derrick then moved to Devon and whilst running a busy Electrical company started researching Renewable Energy, after 2 years research and training, set up Sundial Solar Solutions in 2009. Derrick's main goal is to make Renewable Energy a "True Alternative" to fossil fuels by making it affordable and straight forward. After attending training courses and meeting manufacturers he has built up good relationships with companies who offer quality products that Derrick belives in.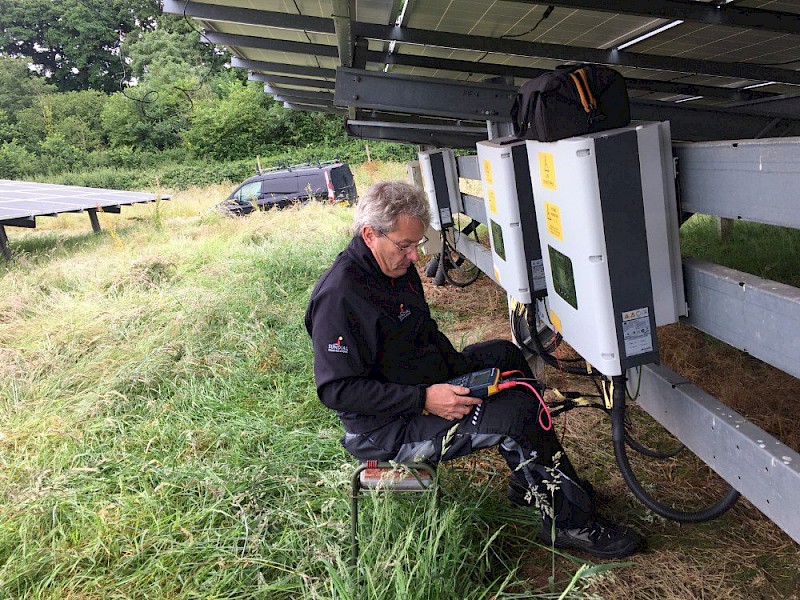 Government incentives like the Feed In Tariff for Solar PV and wind turbines have helped make Solar PV a real sucess over the past few years. This has enabled us to grow and build an experienced  team of installers. Whatever happens within the industry Sundial Solar wioll always stck to our main principle of offering sensibly priced systems that are designed to suit the clients needs and to maximise generation. But above all the system will be chosen with quality, durability and efficinecy in mind.