Heat Recovery Systems
Waste Water Heat Recovery
These systems are a proven and cost effective way of reducing your energy bills. This is one of the most cost effective solutions for achiving code as the SAP points on offer for such a small price will impress even the most frugal developer. 
As a completely passive technology, shower heat recovery will gain enviable energy and CO2 savings every time the shower is used, without the user even knowing it's doing so.
The system we install is very simple to install and once installed virtually maintenance free and can not be seen.
It is suitable for new build houses or apartments and also retrofit.
It works by turning the energy from the hot water that goes down your shower drain into useable heat.
Click on the link for a copy of the RECOUP brochure opens in a PDF.
---
Mechanical Ventilation With Heat Recovery
Heat recovery systems work by recovering heat from exhausted air and using this to heat the fresh new air coming in.
A recovery system extracts air from wet rooms such as bathrooms, kitchens and utility rooms, removes the heat using a heat exchanger and uses this to heat the air coming in. Most systems are sited in a loft space and use ducts to extract and replace the air. The systems can recover 90% of the heat.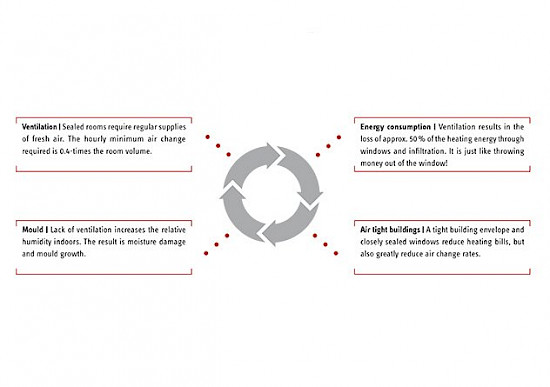 These systems are best suited to new-builds or major refurbishments as the installation process requires a lot of duct work, which can prove challenging. All systems have filters that clean the incoming air, improving the air quality. It is also possible to  include efficient air-conditioning within the system.
Click on the link for a PDF brochure on the systems we can install.