Battery Storage Systems
Battery Storage Options For Home Or Business.
Battery stroage is now more relevant than ever, with ever increasing energy prices and consumers looking for ways to maximise their PV systems. The good news is systems are better and now priced at a range that consumers can now make a financial case to add Battery Storage to an exisiting sytem or include with a new system.
With many options avaliable we are experienced with installing an maintaining both domestic and commercial from a familly home to a Solar Park.
LG Chem Lithium Ion Battery With SMA Storage inverter
This system is perfect if you have an exisiting PV system and want to add on Battery Storage as you will not need to swap your inverter. We would simply install the battery system with the SMA storage inverter next to you existing inverter. Any generated electricity you do not use gets stored for you to use in the evening. If you are signed up to the Feed In Tariff do not worry you will still get your payments.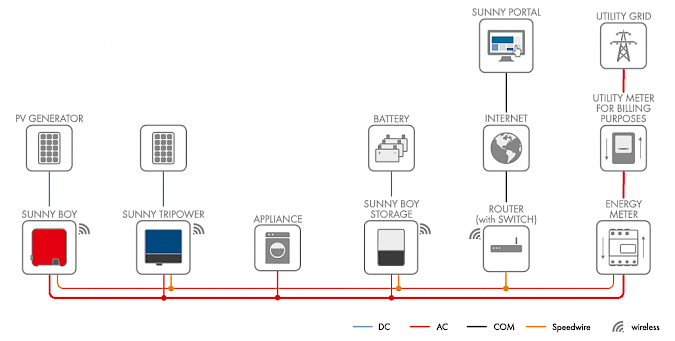 Sonnen Batterie
This system is perfect for new PV installations as it is battery and inverter all in one. This system comes in many sizes to suit all domestic systems. If you have an existing system but need to swap your inverter for any reason, this Sonnen would be an ideal replacement. We are finding that many customers who have benefited from the feed in tarrif and found their systems have already paid for themselves are looking to systems like this one.
Tesvolt
This system for large scale PV arrays hase suitable systems both Solar Parks or commercial buildings or Farms. These systems offer flexible sizes and can be added to at anytime. We are Senior partners with Tesvolt and even have one installed in our office should you want a tour.
Below is the Lithium Stroage TS 48V, flexibly expandible in 4.8KWh increments and it comes in 3 different rack sizes.
Lithium Storage TS 48V
Below is the TS HV 70 Outdoor system. This is our weatherproof all-rounder for trade and industry, fully airconditioned and shock resistant.
TS HV 70 Outdoor