Heat Pumps
Heat pumps are the most energy efficient way of producing heat. They take energy from the air, the ground or water, and condense it until it reaches a useable level which is then used to heat your home or water. Heat pumps require electricity to power the compressor so the more heat required the more energy they use. For this reason they are best used in conjunction with underfloor heating or low temperature radiators. However, for every 1kw of power used, a heat pump will produce 3-4kw of heat.
You could also claim Renewable Heat Incentive payments if you install a Heat Pump follow the link to Ofgem to find out more about the scheme.
---
Air Source Heat Pumps
Air source heat pumps extract and compress energy from the outside air. This is the easiest system to install as it has an additional unit mounted outside and can work at temperatures well below freezing.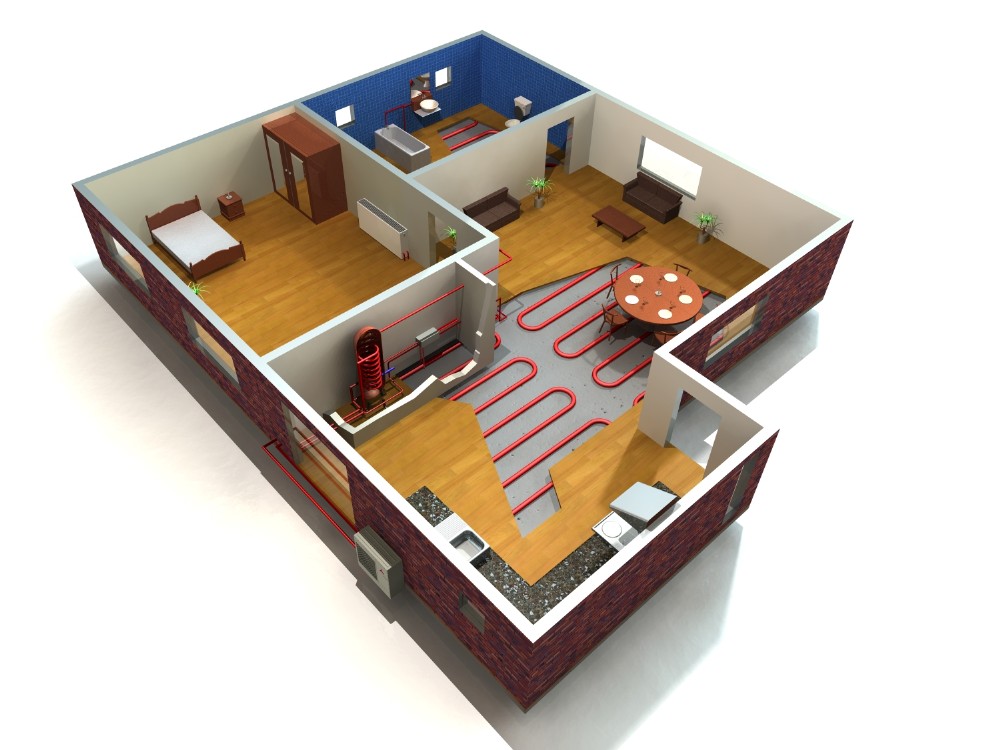 View the image to see specification of the Mitsubishi Ecodan Heat Pump.
We can install a wide range of Heat Pumps and will always discuss with you the best option for your property.
We are also qualified and reccomended by Misubishi to carry out repairs should your heatpump breakdown.
---
Ground Source Heat Pumps
Ground source heat pumps extract energy from the ground which is then compressed and used for heating. The installation process for ground source is either a closed loop or an open loop system. A closed loop system requires a bore hole to be sunk into the ground until it reaches the water table, where a heat exchanger is then lowered into the hole to extract the heat. An open loop system is the most efficient type of pump as there is no heat exchanger. Water is drawn up from the bottom of the bore hole at a constant 12 degrees Celsius or drawn from a lake or river where possible. The energy is then removed and the cooler water is returned via a soak-away or can be used as grey water around the house or garden. These systems are very site specific and should only be installed in well-insulated properties
---