Air Source Heat Pumps
Heat pumps are the most energy efficient way of producing heat. They take energy from the air, the ground or water, and condense it until it reaches a useable level which is then used to heat your home or water. Heat pumps require electricity to power the compressor so the more heat required the more energy they use. For this reason they are best used in conjunction with underfloor heating or low temperature radiators. However, for every 1kw of power used, a heat pump will produce 3-4kw of heat.
You could also claim Renewable Heat Incentive payments if you install a Heat Pump follow the link to Ofgem to find out more about the scheme.
---
Air Source Heat Pumps
Air source heat pumps extract and compress energy from the outside air. This is the easiest system to install as it has an additional unit mounted outside and can work at temperatures well below freezing.
As part of our quotation we will always calculate a heat load calculation of you property so we can ensure we specify the correct size and type of Heat Pump for your needs, we also size up the radiators for each room or underfloor heating for your property.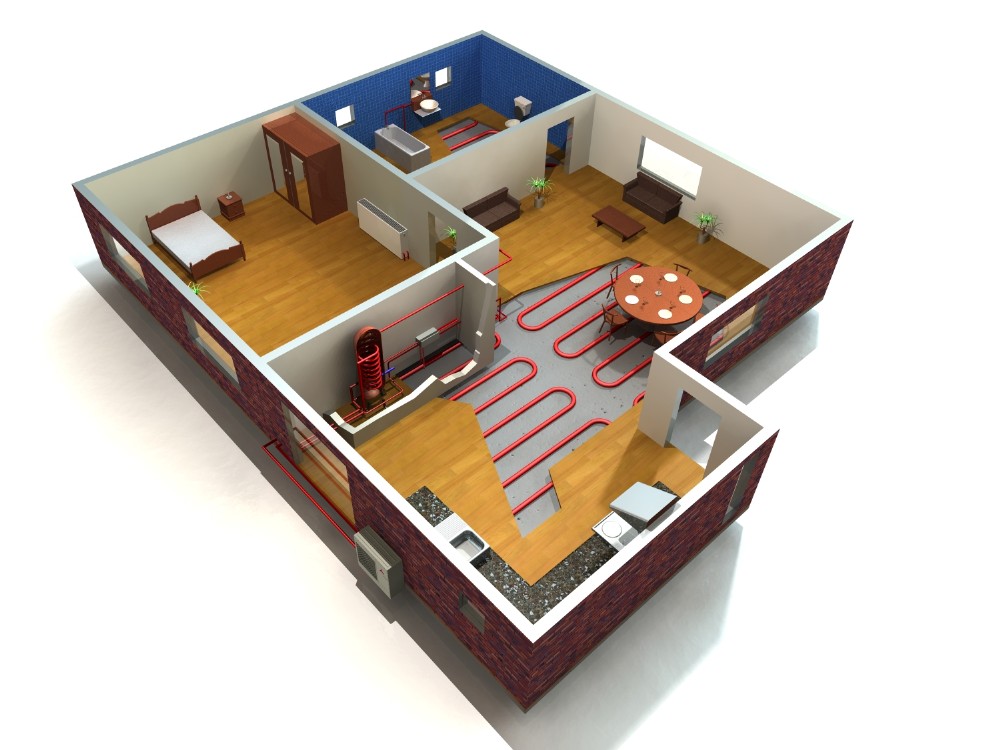 We can install a wide range of Heat Pumps and will always discuss with you the best option for your property.
Our prefered choice of Heat Pump is the Stiebel Eltron range, the quality and technology in the units is the very best on the market click on this link to go to the Stiebel Eltron website for more information.
---